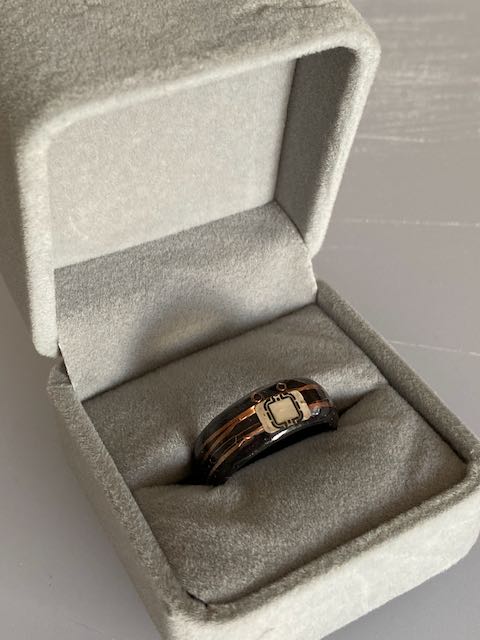 This is a key for access to your Tesla Model 3, hand-crafted from resin and the RFID chip from a Tesla 3 key card.
The ring can be customized with any color, and can be any whole size from 7-13. They are incredibly durable and waterproof.
Our customers love these rings! It's a key you wear, so if your phone battery died or you lost your wallet, you'd still have it with you. It's also the perfect conversation piece for a proud Tesla owner! Stylish and functional.
Frequently Asked Questions about our Tesla Ring
If you have other questions not in our FAQ yet or want a custom color email ring@teslatrip.com. The rings are $100 in any color or $150 for 24k Gold Inlay plus shipping.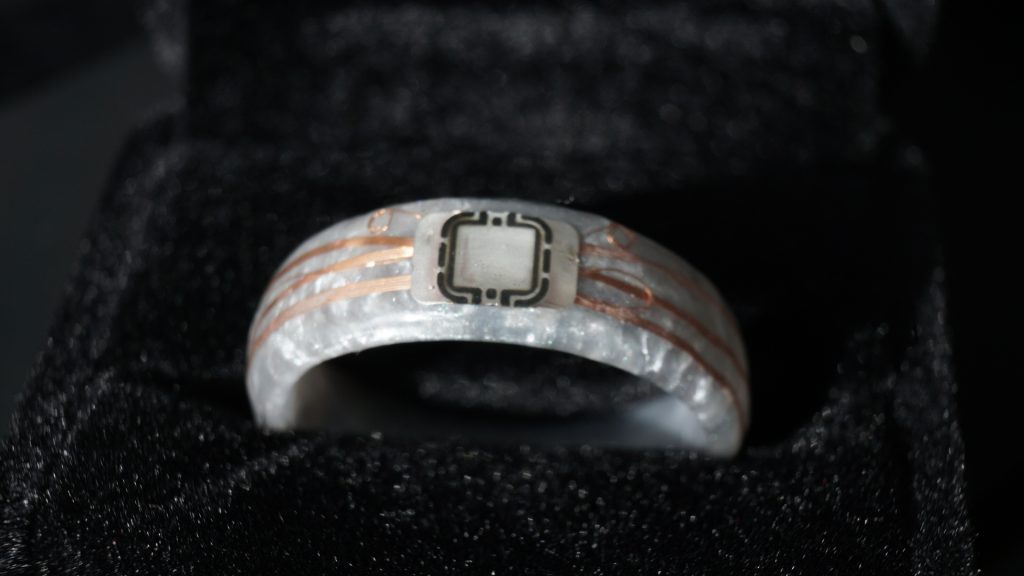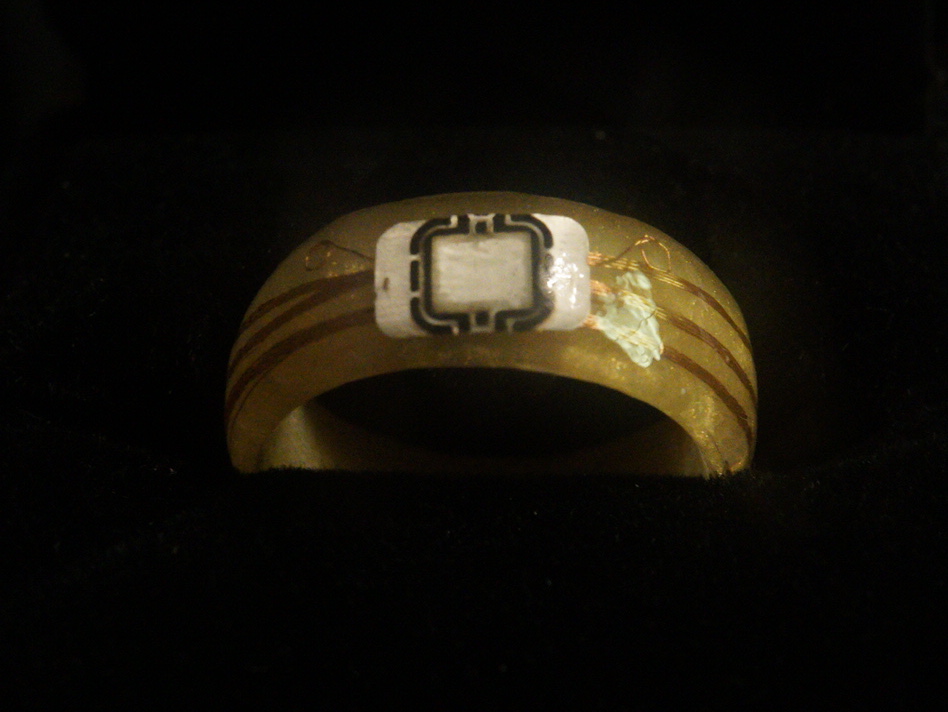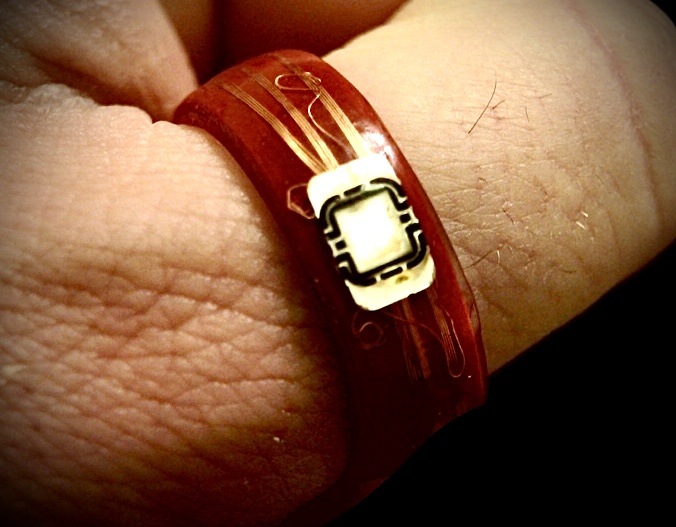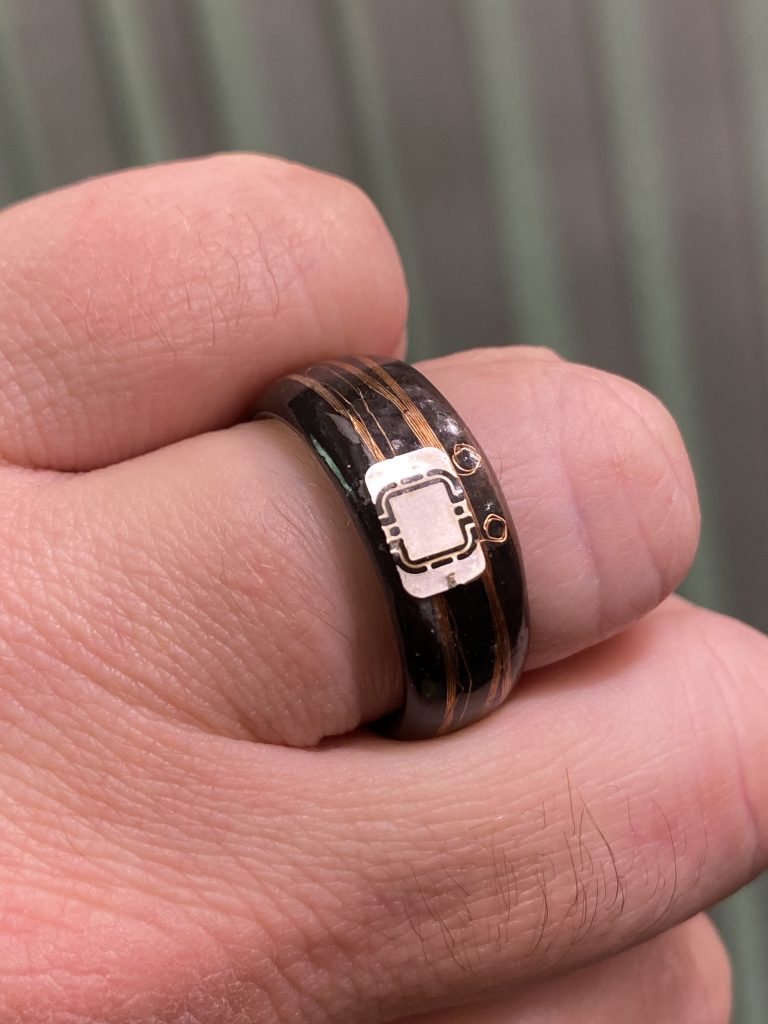 Colored Tesla Key Ring $100  
Tesla Key Ring 24k Gold Inlay $150  
Customer Reviews
The ring is a great alternative to your phone or keycard. It allows you to access your vehicle even if you don't have your phone or wallet. I do a lot of outdoor activities that are not conducive to carrying a wallet or phone. The ring allows me to enter my M3 while in these rural environments. I've found it to be a useful addition to my M3 not to mention the "cool" factor!

Keith